Cable car Laveno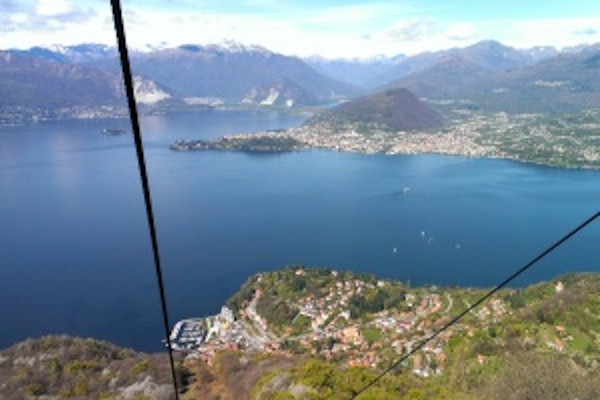 From Laveno Mombello you can climb gently with a comfortable two-seater gondola lift to almost the top of Mount Sasso del Ferro (1100 m.) From where you can admire a grandiose and enchanting panorama of Lake Maggiore, the Alps, the Prealps, the Lombard lakes and the Po plain.
Duration of the climb: 16 minutes.
At the top, at the arrival of the cable car, there is a bar, restaurant and a shop with souvenir items.
During the summer it is possible to admire the take-off of hang gliders and paragliders from the balcony.
From the hotel it is possible to reach the Laveno Mombello cable car in less than 10 minutes by car.